Release April 11th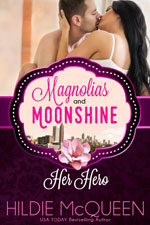 Her Hero
Release April 18th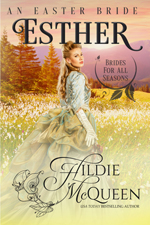 Esther

Magnolias & Moonshine Project!
Twenty books set in and around Atlanta, Georgia. Join us and step into the world of the south to hear the cicada sing, taste mint juleps, see the stars and smell the magnolias as gentle breezes set Spanish moss to sway from the low branches of the tall pines. Welcome to the world of Magnolias & Moonshine! One book to be released every day starting on April 11th!!!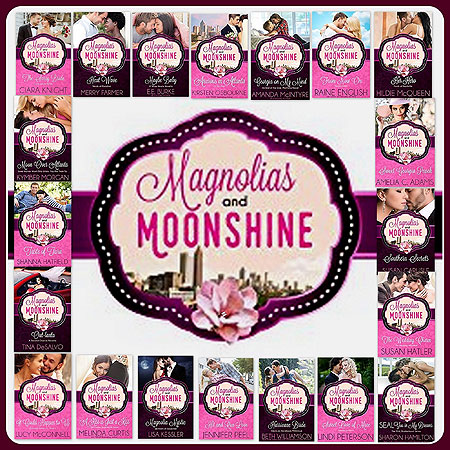 See my latest happenings on my blog.
As 2016 is ending, I have two last events to attend. I will be going to Moonlight and Magnolias this weekend (September 29th through October 1st). There will be a book signing on Saturday, the first at 3:30 - 5:00pm. The location is Hilton Atlanta Northeast, 5993 Peachtree Industrial Blvd, Peachtree Corners, GA 30092. Hope to meet some of you there!!
I will be the welcome speaker at Southern Magic, a Reader's Luncheon on Saturday, November 5th. Tickets are still available!!! Come, eat, drink and spend time with amazing writers!!
Without further ado...This is my tentative travel schedule for 2017!
2017

May 2-7, 2017
Romantic Times Convention, Atlanta, GA

June 8-10, 2017
Lori Foster's Reader Author Get-Together, Cincinnati, Ohio

July 14-16, 2017
A Weekend With The Authors, Nashville, Tennessee

July 26-29, 2017 - Romance Writers of America, Orlando, Florida

August 5, 2017
Escape into Books, Atlanta, Georgia

September 28-30
Penned Con, St. Louis, Missouri

Nov 1-11, 2017
Southern Magic Luncheon

I can't wait to meet every single reader!