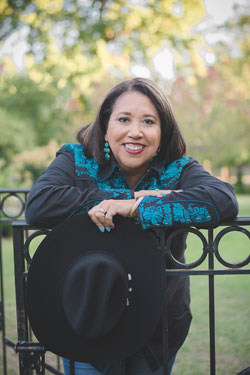 ♥ I speak Spanish fluently. Actually learned English in elementary school.
♥I don't like bridges, am unreasonably in terror of them..
♥ I worked for the government for thirty years..
♥ My favorite TV shows are Supernatural, Downton Abbey, Scandal, Chopped and Game of Thrones..
♥ One of my favorite memories is when my two daughters and I went for a drive and ended up 300 miles away at the beach in St. Augustine. We spent the entire day on the beach and night in a cheap motel.
♥ My absolute favorite past-time is shopping for purses, I love them, obsessed with them. It's the first thing I notice about most women.

Like me on facebook

USA Today Bestselling author Hildie McQueen loves unusual situations and getting into interesting adventures, which is what her characters do as well. She writes romance because she is in love with love! Author of Romance in Highland historical, Western Historical and contemporary, she writes something every reader can enjoy.
Most days she can be found in her pajamas hiding from deliverymen while drinking tea from her David Gandy coffee mug. In the afternoons she browses the Internet for semi-nude men to post on Facebook.
Hildie's favorite past-times are romance conventions, traveling, shopping and reading.
She resides in beautiful small town Georgia with her super-hero husband Kurt, an unruly boy Chihuahua Pepito and a spoiled rotten girl Chiweenie named Lola.
Facebook: https://www.facebook.com/HildieMcQueen
Instagram: https://www.instagram.com/hildiemcqueenwriter
Twitter: https://twitter.com/HildieMcQueen